Blog
The last posted articles ...
Workshop on computing and cytometry
2019-07-15
The SFCS organised a two days workshop on modern computational methods and flow cytometry. Several experts gave lectures: Helena Todorov from Gent (Belgium), Françis Lacombe from Bordeaux (France), Hugues Jacquemin from Namur (Belgium), and Stéphane Maillet from the Mathematical Faculty of the Geneva University. 15 students attended and were introduced into FlowSom, t-SNE and other analysis tools for high dimensional data analysis.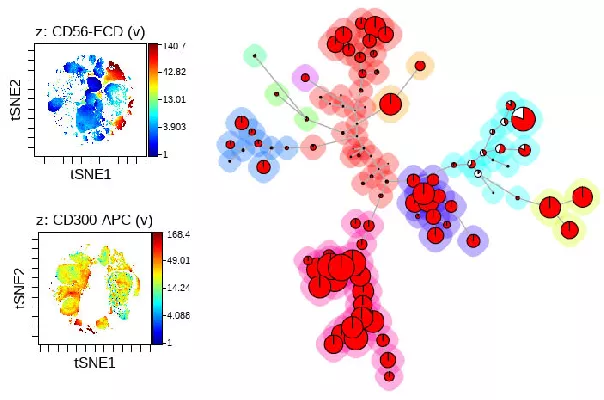 Research
Recent articles
Archives